HP Pavilion dv6000 Series laptop repair
Computer repairs, a London based laptop repair workshop has been providing service for clients in and around London for more than 15 years. We specialize in HP Pavilion dv6000 series laptops and with our extensive stocks of HP original spares we can get your faulty or out dated parts replaced or upgraded the same day you bring them to our work shop. You always would have the value for your money when you get your service done at computer repairs. The proof is none other than our half a million satisfied customers. We expertise in every single model of the HP Pavilion dv6000 series laptops not matter even if it is the artist edition, select edition or the entertainment series. Get your HP Pavilion dv6000 series laptops repaired cost effectively only at computer repairs.
Our services include: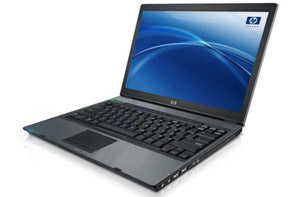 Operating System installation
Operating System troubleshooting
Virus, spyware and malware removal
Hardware troubleshooting and repair
Intel graphic card repair (reflow gpu chip)
Data recovery and migration
Keyboard replacement
Power supply repair
LCD backlight repair
Software troubleshooting and repair
Power jack repair
Component level repair
Laptop screen repair
Nvidia graphic card repair (reflow bga chip)
Hard drive upgrade
Power supply repair
You can always opt for our pickup and drop service if it is inconvenient for you to drop your laptop at our workshop in person.  Have a chat with our friendly customer representative at our site or just give us a call on 020 7394 2525 or email us at info@computerrepairsinlondon.co.uk.
We repair and upgrade the following models of HP Pavilion dv6000 series laptops:
HP Pavilion dv6-1xxx entertainment laptop series
HP Pavilion dv6-2xxx entertainment laptop series HP Pavilion dv6-3xxx entertainment laptop series HP Pavilion dv6-12xx Artist edition entertainment laptop series