Computer Repair Bromley | Laptop Repair Bromley | Mac Repair Bromley
For fast and reliable Bromley laptop repair and Mac repair services there is only one name to call to mind - Creative IT. Our success in the capital is down to real time professional PC, laptop repair, servicing, upgrade and networking services carried out at the very heart of the metropolis.
Creative IT boasts a fully-equipped and state-of-the-art repair centre, providing speedy and cost-effective Bromley computer repair, Bromley laptop repair and Bromley Mac repair solutions. On site or off, whatever the problem, we can repair and carry out upgrade services on all makes of laptops and Mac versions, like the MacBook, MacBook Pro, MacBook Air or iMac.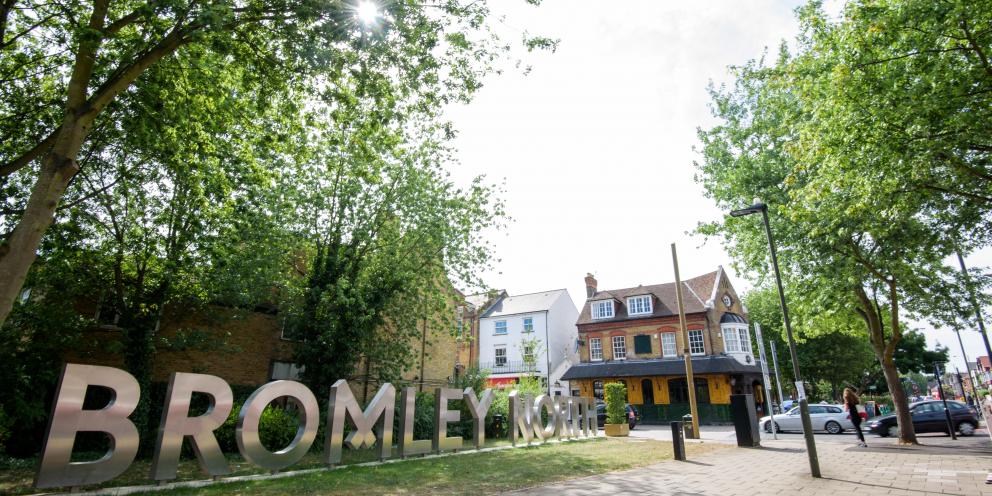 Has your laptop or Mac suffered liquid damage or a cracked screen? Maybe you have a software problem? Maybe you don't even know what the problem is! No worries. That's why Creative IT in Bromley is here to fix any computer laptop and Mac repair in double-quick time to have you back in operation, often in hours.
Creative IT Bromley can also solve any operating system incompatibility, can help with faulty broadband and wireless connections, even a password removal service and sorting hardware errors.
Bromley Computer, Laptop and Mac Repair and Troubleshooting
Our fully qualified and experienced service technicians can solve any hardware or software related issues with any make or model of laptop and Mac computers. Problems can be sorted at your office or we can collect and deliver back following competitively priced repair solutions at Creative IT Bromley.
Have a nasty virus, malware and spyware problem? Creative IT Bromley can fast eradicate troublesome gremlins from your system and provide a protective package to avoid future problems as part of our computer laptop and Mac repair services.
Creative IT is here to take SOS calls from all sizes of businesses in central Bromley. Want a new network set up? Perhaps a laptop or Mac computer program installation or upgrade? Look no further.
Creative IT provides computer support for both Bromley businesses and home users. Our technical teams in the field can come to your office or home location in our remote support service schedules. You say where, we'll be there - even if it's at your fave wine bar post pandemic lockdown.
Mac repair services central Bromley
With all Mac repairs, you're not into silly prices. New parts are fitted in our central Bromley repair centre at a cost that matches what we paid for them. All you pay with the parts cost price is our labour fee. That must be a first in the capital where inflated fees for computer repairs abound. A Creative IT engineer can pick up and drop off your Mac following repairs, so you're not landed with extra handling or carriage costs as you would with out of warranty Apple product.
Rest content knowing we're cheaper, faster and on call
You have peace of mind knowing that we do exactly the same Apple Mac repairs at Creative IT as in the larger alternatives in the capital but cheaper, faster and absolutely always ready to help.
All Mac repair services we provide are professional and very secure. More peace of mind because all of our technicians have to sign their own non-disclosure agreements when they may be handling your precious data.
Computer laptop and Mac repair services and upgrades Bromley
Creative IT has made a name for itself in Bromley over 15 years when it comes to all types of computer laptop and Mac repair. With fast turnaround times and a first-class service, the Creative IT clean room just south of the Thames is equipped with the most up to date technology to produce efficient and quality computer laptop and Mac repair solutions.
Lost data from your faithful laptop, MacBook or iMac?
Data recovery services are also a big part of what we do at Creative IT when you're talking about computer laptop and Mac repair in Bromley. This could include damage to your hard drive, accidental formatting or deletion of your data, not to mention a hard drive that's past its best.
We offer a free quote for Bromley laptop repair, Bromley computer repair and Bromley Mac repair; so get it now from one of our experienced computer technicians by calling 020 7237 6805 - or email us at support@creativeit.tv
Creative IT is here for you six days a week, Monday through to Saturday, from 0900 until 1800.
---